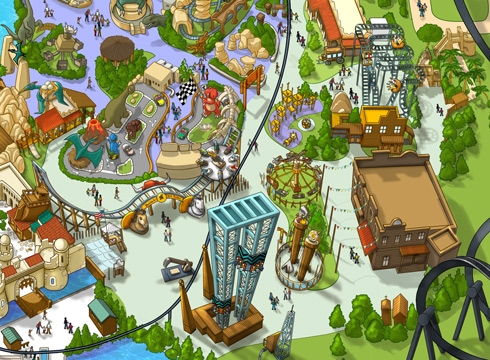 Far West Valley, the theme area for family fun… a world to discover with funny rides and epic adventures!
The legend of Far West Valley is about a group of colonies, who, after a long journey across the continent, found the perfect place to settle: Mirabilandia! The colonies of the legend where a bit different as they were not looking for money but… for the greatest fun! To date adults and children alike can visit a perfectly rebuilt old west style town, to live unforgettable moments thanks to the many attractions inspired to the symbols and characters of those times.
Three new attractions, Buffalo Bill Rodeo, Aquila tonante and Geronimo and of course Dead Town, the biggest horror house in Europe.
Fancy a break in the old west? Come and see us at Toro Seduto Saloon and taste tex-mex dishes or a pizza.
Have you forgotten your hat and gun? At Western store you will find everything to become the protagonist of this epic adventure!