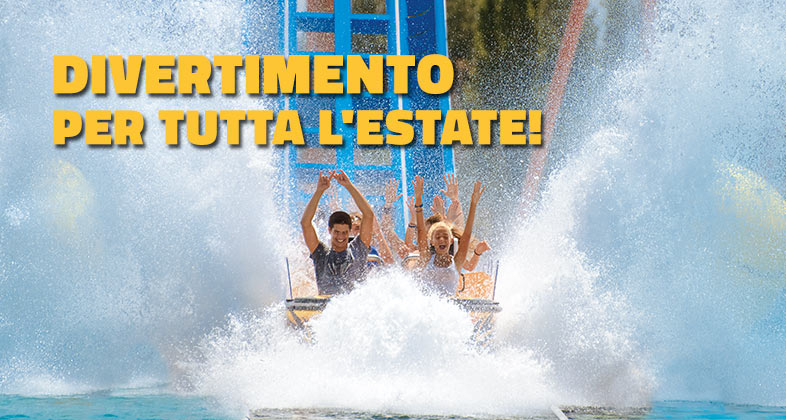 SUMMER IS MAGIC!
The deal of the year is arrived: find out new Summer Season Pass!
Why choosing full ticket price? With just a few euros more than ticket price at cash desks, you can join the Park and enjoy an incredible summer!
With SUMMER SEASON PASS only at 49.90€ you can enter any time you want at Mirabilandia Park, until Ausut 31st 2019, and take advantage of 10% discount in restaurants and shops.
This Season Pass can be purchased at Park's desk and online.
Ducati World opens by April 18th
Desmo Race and Scrambler Run: opening soon.
MIRABILANDIA'S NEW HEART
We're almost there, the new area of ​​the Park opens on April 18th!
With its 35,000 sm of extension it will be an exclusive and unique project of its kind: the Park will host the first thematic area in the world inspired by a motorcycle brand. An area dedicated not only to the entire family, with new kids' attractions, but to all those who want to have an immersive 360​​° experience in Ducati world.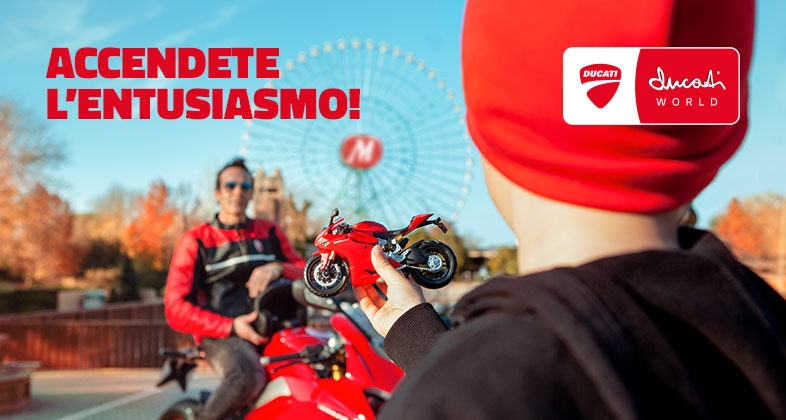 Ducati World dedicated website is online
Today, February 6th 2019, 2019 news dedicated website is online: a virtual showcase where to find information, news and videos, and keep up-to-date.
In the meanwhile, working site goeas on and 35.000 sm is taking shape within Mirabilandia Park.
Exclusive duelling coaster's track, named Desmo Race, is designing together with other attractions and Experience Building. 
Don't miss News section, with photo gallery, and Video section, where you can see interviews and breathtaking picture of working site's evolution.
Pages