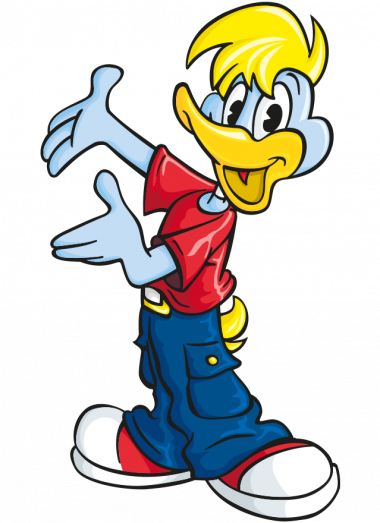 In contrast to what many people might think, this is not a duck but a real mallard. We have chosen this mascot because this funny animals live in Mirabilandia's lakes and they are different from other ducks for their blue/green colour of their heads.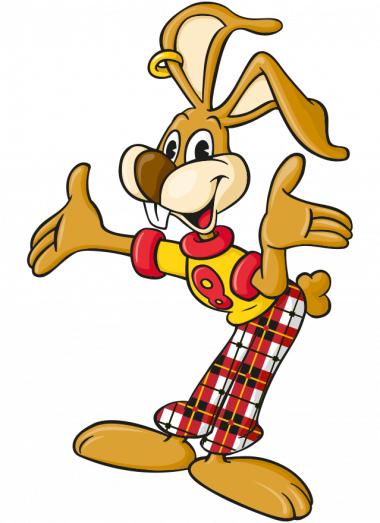 We have chosen this animal because he lives in Mirabilandia Park too and in particular there was a family of hares who used to live in a nest near the roller coaster and who used to enjoy running after the little wagons in the green of the Park.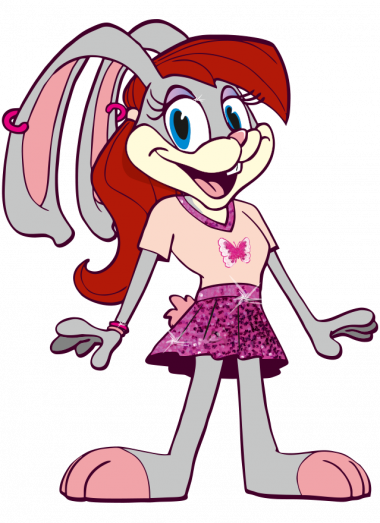 Mirabella, the Park's teenager bunny, is one of Otto's best since they were very young and enjoyed running after the roller coaster waggons. After travelling around the world she decided to go back to her family nest, where all her childhood friends live. She just cannot stop singing!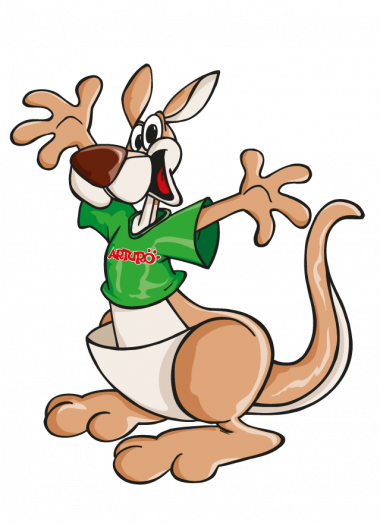 He is one of Mike and Otto's friends. He is a kangaroo, very self-confident, who loves jumping around and cannot stay still for a moment. Arturo loves playing with children who come to Mirabilandia and cannot get tired. All children want to play with him!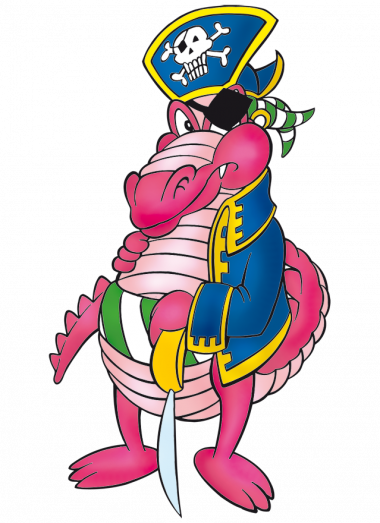 He is a strange crocodile. He is all pink and is a pirate who really suffers the heat. Unbeknown to its crew he is secretely dreaming of moving to the South Pole and learning ice skating. Maybe one day he will drive a sleigh.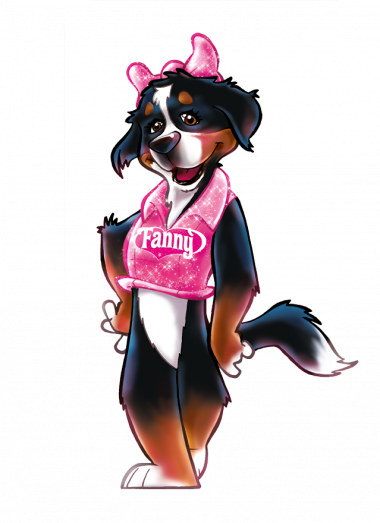 She was abandoned and found hospitality in Mirabilandiabecoming one of Mike and Otto's, and all the children in Mirabilandia, best friends. She is very playful and naughty but thanks to her sweet and loving face everyone forgives her!
PRINT AND PAINT THE MASCOTTES