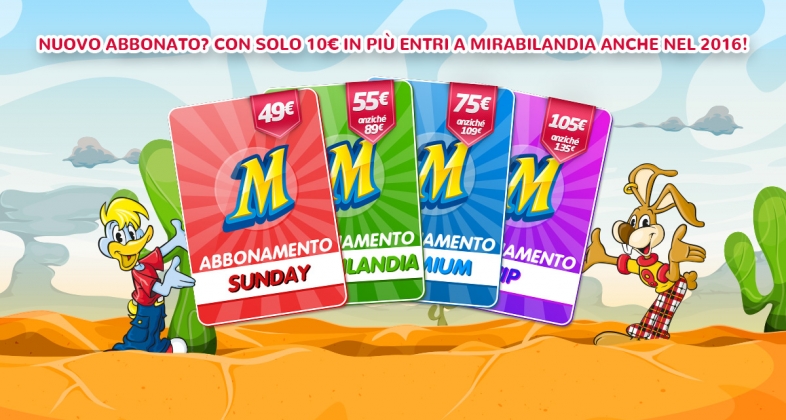 Get your 2017 seasonal Pass before the 1st of November to pick up the limited edition pass and the Poster signed by all your favourite artists of the Park.
Moreover if you are a new pass holder, add just 10€ to come to the Park every time you like during 2016 season!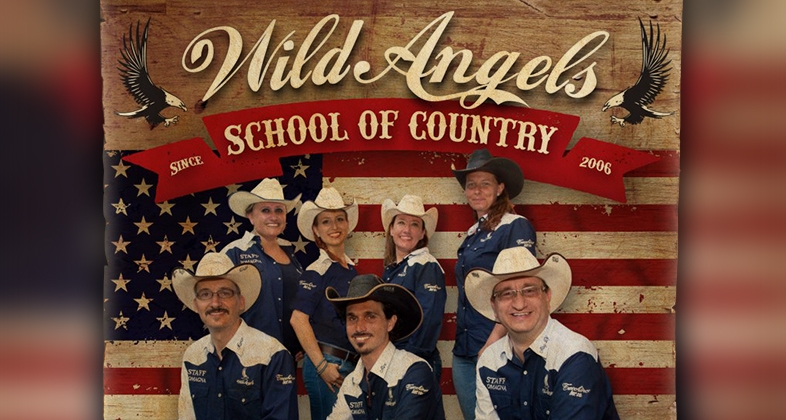 Grande Festa Country a Mirabilandia!
​Domenica 11 settembre non perderti l'esibizione di balli di gruppo country presso la Far West Valley, dalle  15.30  alle 18.
Assisterai allo  show dei Wild Angels Country Western Dance Romagna:  sarà  un mix di divertenti sequenze coreografiche e trascinante musica country, per rivivere tutta l'allegria e l'energia del vecchio West!
Ti aspettiamo!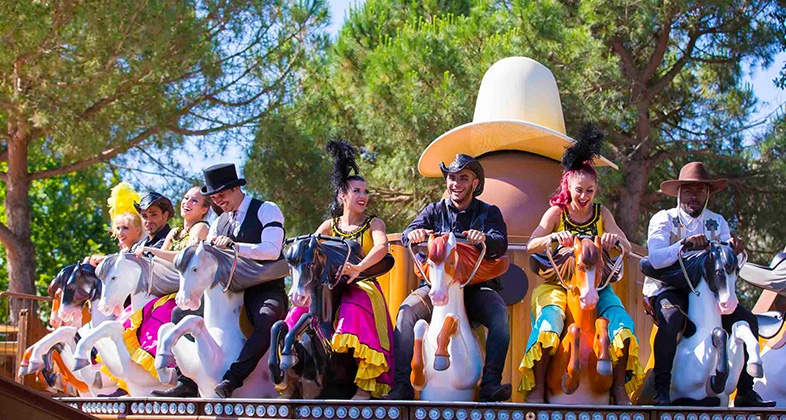 Continuano le promozioni dedicate agli abbonati a Mirabilandia per la stagione 2016! 
Fino al 23 ottobre rivolgiti alle casse insieme ad un massimo di 2 tuoi amici e ciascuno di loro potrà acquistare un biglietto di ingresso per Mirabilandia a soli €9,9. 
Portali a scoprire l'affascinante mondo di Mirabilandia e non perdere Far West Valley, la nuova fantastica area che ti catapulterà nel magico e pericoloso Far West!
Pages