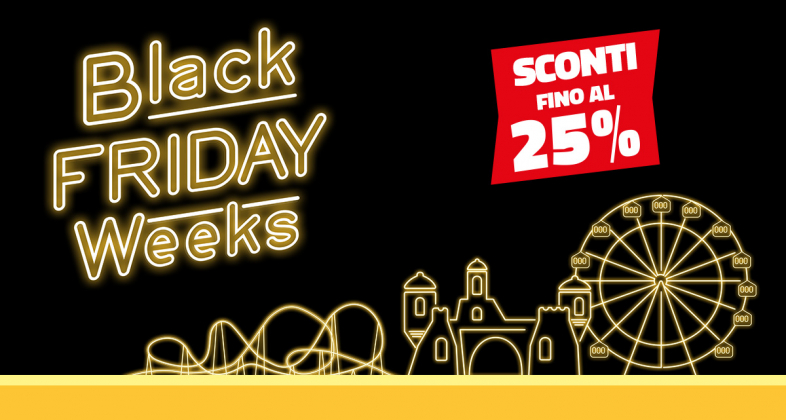 BLACK FRIDAY WEEKS are ba0ck!
- Promotion extended until December 9th -
best black friday deals awaits for you!
From November 11th to December 9th, don't miss Black Friday Weeks: we have the right selection for you!
Take advantage of this unique promo: only some more euro than ticket entrance price, and you'll enjoy the Park whenever you want!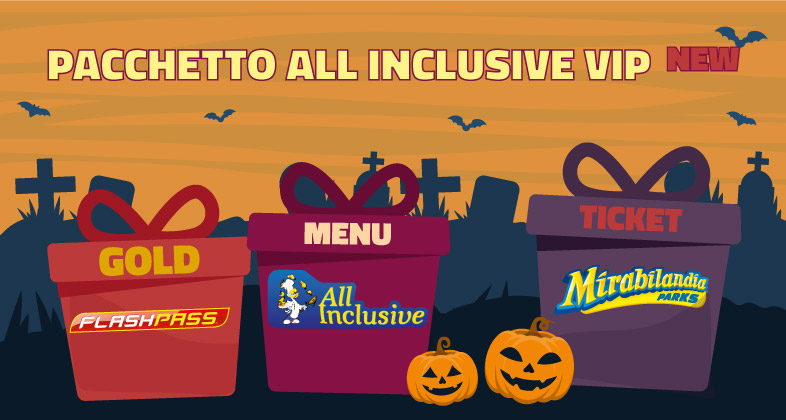 ALL INCLUSIVE VIP Halloween
Exclusively for real VIP, a special pack insluding 3 products:
ENTRANCE TICKET
valid 2 consecutive days
ALL INCLUSIVE MENU 
valid 1 day in Park's eateries* - Discover more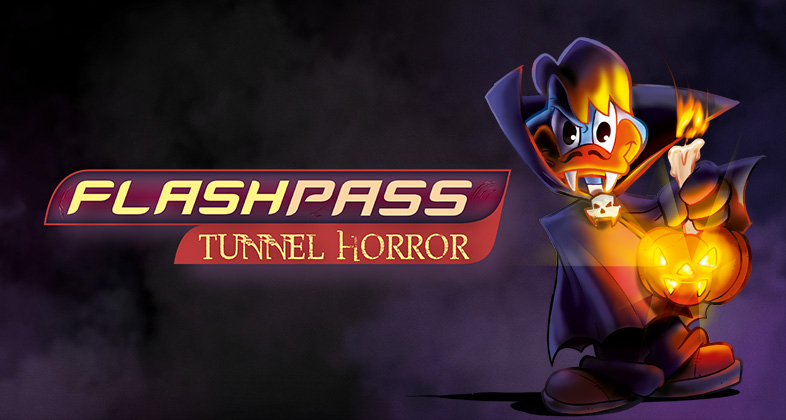 FLASH PASS HORROR MAZES
Finally, Flash Pass dedicated to the Halloween event has arrived, a card that gives you 1 priority access for each of the 6 Horror Mazes: Llorona, Malabolgia, Psycho Circus, Acid Rain, Legends of Dead Town and Paradise Camp.
Pages