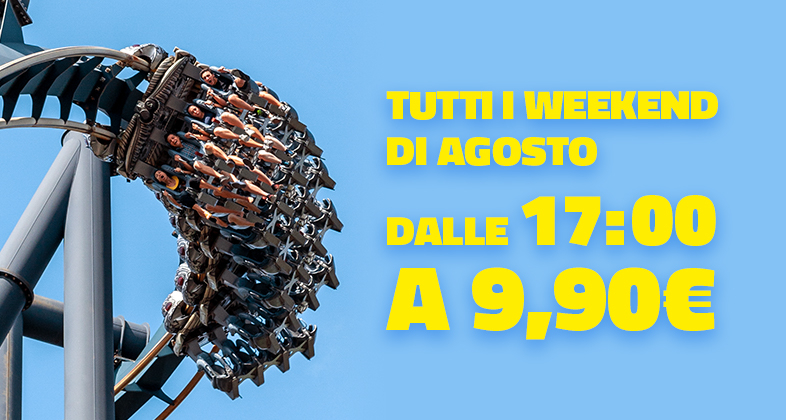 every WEEKEND in AUGUST - from 5pm ticket at 9.90€
A summer promotion is waiting for you!
On Saturdays and Saturdays of August, from 5pm you can enter the Park for only 9,90€*! 
Celebrate Summer with us!
Or buy the discounted ticket directly at Park's desk, on the day of your visit.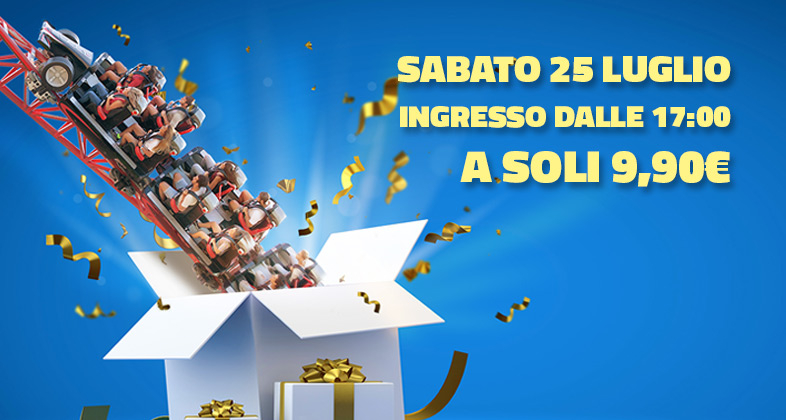 LET'S CELEBRATE TOGETHER OUR 28TH BIRTHDAY!
OUR GIFT IS YOU:
SATURDAY JULY 25HT, ENTER THE PARK ONLY AT 9.90€!
We want you with us to celebrate a very special birthday!
On Saturday 25th July we celebrate together with the online ticket for only 9,90€, which allows you to enter the Park from 5pm
 
what are you waiting for?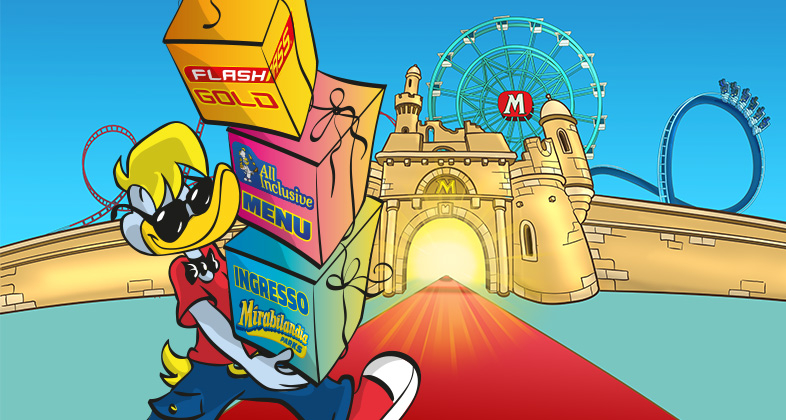 ALL INCLUSIVE VIP
Exclusively for real VIP, a special pack including 3 products:
ENTRANCE TICKET
valid 1 day
Pages