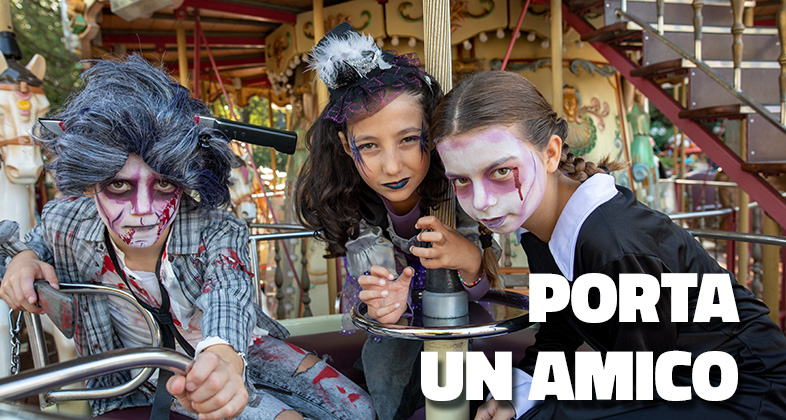 "BRING A FRIEND" ONLY AT 14.90€
SEASON PASSES PROMO
From Saturday 3rd to Sunday October 25th, the Bring a Friend promotion is active!
If you have a season ticket for Mirabilandia, we are waiting for you at the ticket office together with 2 friends who can buy tickets for the Park for only 14.90€!*
Take immediate advantage of this exclusive offer and bring up to 2 friends with you!
Hurry up, this exclusive promotion is only valid until October 25th!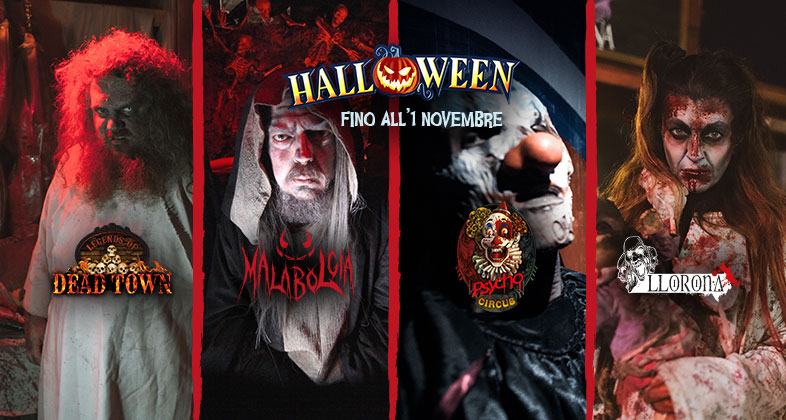 horror tunnelS - halloween 2020 
Do not miss the one and only Halloween in Italy!
Come and challenge hell-bubbles, criminal clowns, angry ghosts and many other creepy character in our 4 horror tunnels*:
face Legends of Dead Town*, Psycho Circus, Llorona and Malabolgia!
Will you be able to get out of this, without losing the light of reason?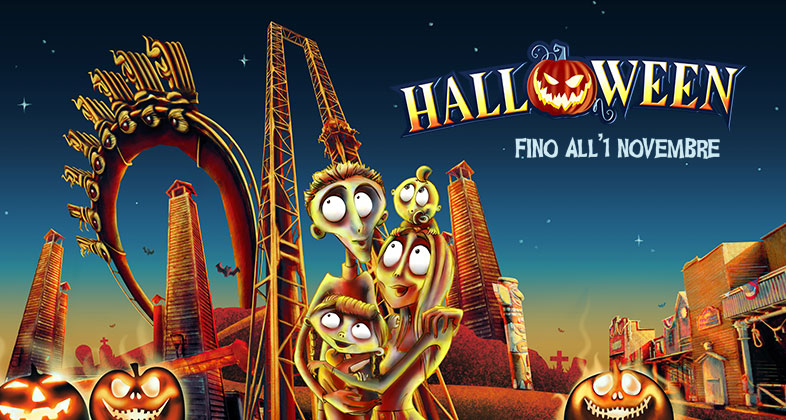 halloween 2020 
Every weekend from October 3rd to November 1st
Finally, the most anticipated date of the year is about to start: Halloween!
Italy's largest Park hosts once again the most important event of autumn.
With an offer dedicated to families, also this year we present a new tunnel for children: Circobaleno maze.
A journey in color that will lead the little ones to the discovery of the circus world.
Pages