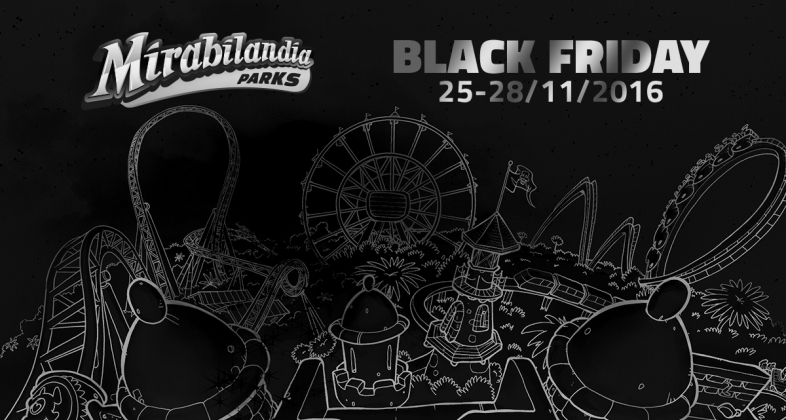 Do not lose the Black Friday of Mirabilandia: unbelievable discounts up to 30%!
Promotional offers are available from the 25th to the 28th of November.
Get your admission ticket to Mirabilandia Park at only 24,90€ (instead of 34,90€). It will be valid for 2 consecutive days during the 2017 season.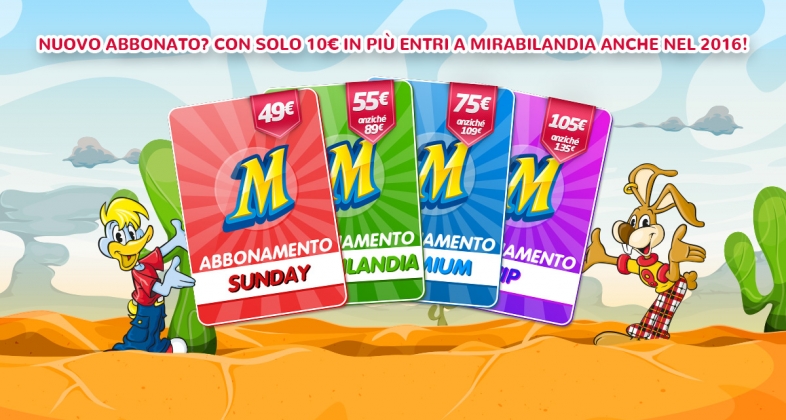 Get your 2017 seasonal Pass before the 1st of November to pick up the limited edition pass and the Poster signed by all your favourite artists of the Park.
Moreover if you are a new pass holder, add just 10€ to come to the Park every time you like during 2016 season!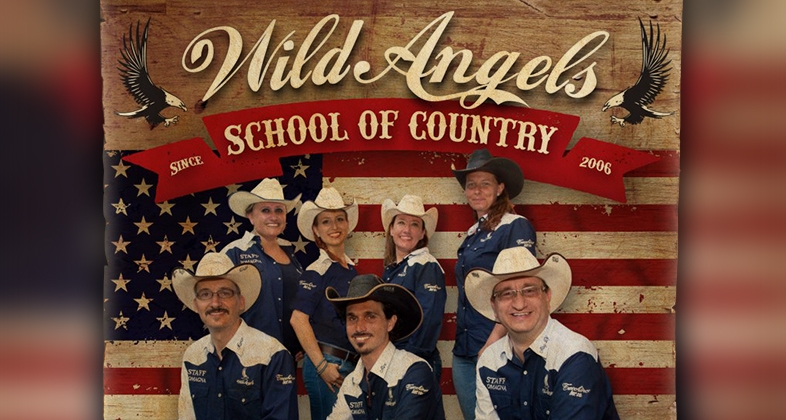 Grande Festa Country a Mirabilandia!
​Domenica 11 settembre non perderti l'esibizione di balli di gruppo country presso la Far West Valley, dalle  15.30  alle 18.
Assisterai allo  show dei Wild Angels Country Western Dance Romagna:  sarà  un mix di divertenti sequenze coreografiche e trascinante musica country, per rivivere tutta l'allegria e l'energia del vecchio West!
Ti aspettiamo!
Pages