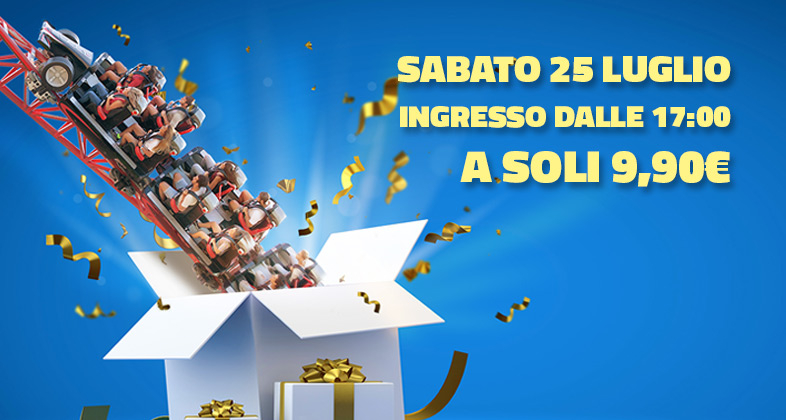 LET'S CELEBRATE TOGETHER OUR 28TH BIRTHDAY!
OUR GIFT IS YOU:
SATURDAY JULY 25HT, ENTER THE PARK ONLY AT 9.90€!
We want you with us to celebrate a very special birthday!
On Saturday 25th July we celebrate together with the online ticket for only 9,90€, which allows you to enter the Park from 5pm
 
what are you waiting for?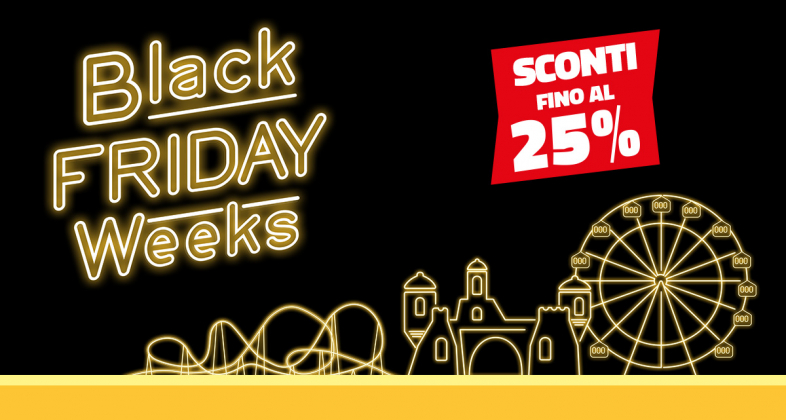 BLACK FRIDAY WEEKS are ba0ck!
- Promotion extended until December 9th -
best black friday deals awaits for you!
From November 11th to December 9th, don't miss Black Friday Weeks: we have the right selection for you!
Take advantage of this unique promo: only some more euro than ticket entrance price, and you'll enjoy the Park whenever you want!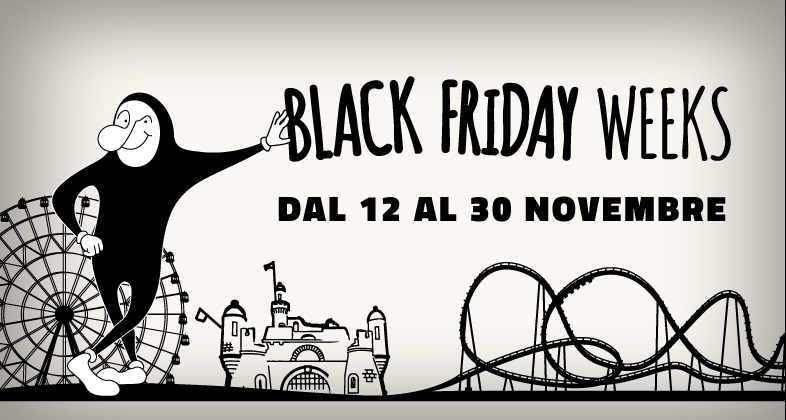 BLACK FRIDAY WEEKS ARE ARRIVED!
INCREDIBLE DEALS ARE WAITING FOR YOU!
From November 12th to 30th, take advantage of Black Friday Weeks: we have the right offer for you too!
Pages